Full-color zoning and dimming is now an available option thanks to the Luxor ZDC. I previously wrote about this one of a kind system as an option for seasonal, game day and other
holiday lighting
, but how does it stack up against other summer led lighting options?
The short answer is, it blows them away. Without getting overly technical, FXLuminaire continues to push the outdoor lighting envelope with new fixtures and new feature offerings. While they may be known more recently for technological advancements, they've built their reputation on premium materials, durable and serviceable equipment, and excellent support.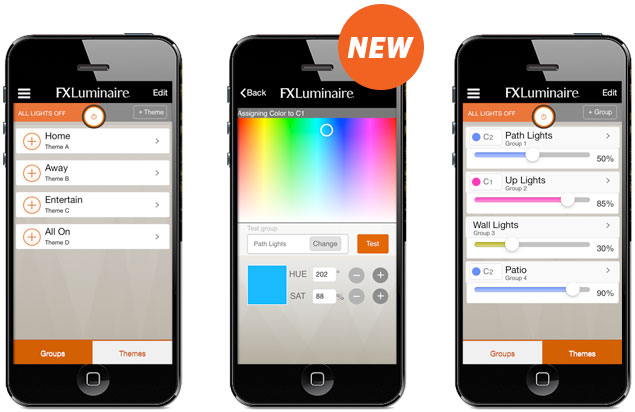 In addition to releasing the Luxor ZDC, the
Luxor CUBE
can now allow the control and dimming of low and line voltage fixtures. What the heck does that mean you ask? It means we now have the ability to control existing lights, water feature pumps, automatic gates, and any other item with a relay input all from your smart phone.
Do you have a fountain that you'd love to add to an automatic timing system? How about some bistro or pillar lights that aren't currently part of your low voltage system? Now you can skip the electrician and add these components to the smart phone app. See how it works below!
Interested in more information? Give us a call or complete this form to schedule a consultation.